Services
I am currently devoted to the membership community ACTIVATE YOUR SOUL PURPOSE. This group is designed to leverage the exponential power of community. Wherever two or more are gathered is where you will find God, miracles beyond your wildest imagination and infinite possibilities for your life. If you would like to experience the power of this community, I invite you to apply for this membership.
This membership is an activation. It's intended to ACTIVATE your soul purpose and SUPPORT you as you step into your gifts and own your power.
The reason I've created a membership versus one-on-one coaching is because we are all here to co-create! We each came here with specific unique gifts to support humanity and usher in the new Golden Age.
This community is a collaboration. For us to be a resource for each other. I envision you creating global friendships of a lifetime, work collaborations, and maybe even love connections.
This community is all about Love. Choosing Love, Being Love, Living in Love, Always coming from a Place of Love with every Thought, Feeling, and Action.
Becoming all you came here to be is an ongoing practice. That's why I am providing weekly activations, healings, coaching, and leveraging the powerful energy of the Moon cycles to assist you in creation and letting go.
An activation is an energetic activation of dormant DNA. We each came here with over 100 strands of DNA that in the average human is never activated. This Inactive DNA, referred to as "junk DNA" within the matrix, is actually filled with joy, love, peace, and unique inactive gifts within us.
As a member of AYSP each month you will receive:
🌟 Activation 🌟
🌟 Healing 🌟
🌟 Coaching 🌟
🌟 Moon Ceremony 🌟
🌟 Private Community Group 🌟
PLUS, Bonus events centered around energetic events.
ALL OF THIS IS AVAILABLE TO YOU FOR ONLY $11 per month.
THE FIRST 11 PEOPLE WHO APPLY WILL ALSO RECEIVE A SPECIAL GIFT!
A ONE-ON-ONE 75-MINUTE SESSION INCLUDING:
🎁 Live Channeled Higher Self Message of "what your higher self wants you to know right now." 🎁
🎁 Personal healing 🎁
🎁 Intention Setting 🎁
We will kickoff with group events in April, which is the beginning of the astrological year and an epoch new cycle for Humanity. Specific event dates to follow.
Healing is a huge part of the ascension journey and no one should do this without help. Every healing session is an opportunity to learn a new modality and expand your personal repertoire of healing tools.
Below is a list of some of the services I use regularly on myself personally and with my clients. If you are new to me and absolutely adverse to group healing, then this is an option to work with me one-on-one.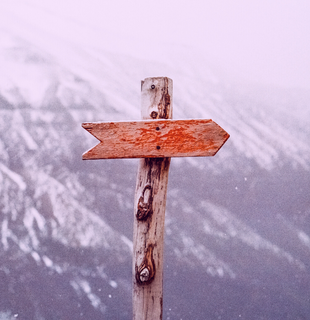 Are you feeling confused, stuck, or in need of support? Let's connect and call in your support team, connect you to love, and get you aligned with your higher calling and purpose.
You will leave feeling renewed, clear, and totally loved and supported by the Divine.
$222 / 60 minutes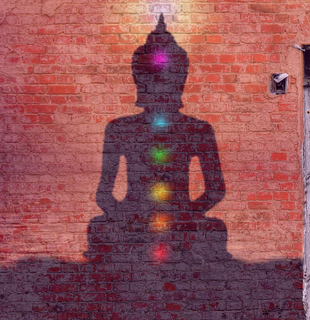 This is a physical and energetic reboot. You will leave with a new daily clearing process. I do this everyday in the morning and evening.
The first clearing can be intense as we remove energy that is not yours, layer by layer, which no longer serves you and is not for your highest good.
$333 / 90 minutes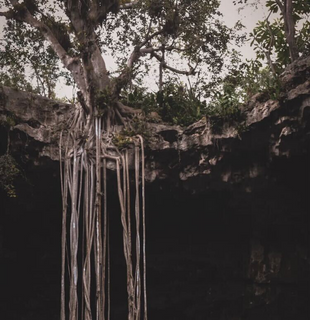 In this professional cord removal, we'll go into the Quantum Field and remove the cords from the roots. Removing past life and ancestral cords from the roots prevents them from reforming.
It frees you from multi-dimensional trauma that shows up in your current lifetime. You will also learn the daily maintenance practice of cord removal.
$222 / 60 minutes
TESTIMONIALS
"The session we did together was such an incredible gift to me. I had questions about relationships and the answers you gave me were so on point. The answers were really so clearly from my higher self because there were things that you knew about me that you could not possibly have known otherwise.
Even though I came to you for answers about relationships, I got so much more because there were things that my higher self wanted me to know that weren't even on my radar. One of the parts I like the most about the session was that you gave me practical steps to take to heal the deeper issues I wasn't even aware of."
PAM MOSKWA
---
"I have had stomach issues my entire life and have tried everything from diets to cleanses to specific meditations…. I felt at such a loss and thought I was going to have to live with constant pain for the rest of my life.
In my session with Michelle, I asked her to ask my higher self if my issues were emotional and what could I do to heal myself. The answers I received brought tears to eyes and so many instances from my life flashed through my mind as Michelle shared the answers being given to her. It all made sense and I felt as if I already knew, deep down….
I felt this wave of relief and asked Michelle for some guidance as to what to do. The tools she gave me to heal myself were so beautiful and so effective that I immediately started to feel relief. Not only that, three days later a workmate of mine said "Dorit, you are illuminating this beautiful white light"
Thank you, Michelle for your love, support and guidance. I'm continuing to practice the tools I'd been given and am feeling better & better everyday. True healing is happening."
Dorit wright
---
"Working with Michelle has brought tremendous changes into my life. Before I met her, I had self-esteem issues and needed clarity and direction on so many life issues. From helping me understand the power I possess through my mind and spoken words, she taught me how to manifest and unlock my true potentials.
Within two months of working with her, I manifested my dream home and expelled large chunks of fibroids from my body. I must say, Michelle is that coach that makes having a coach an important part of everyone's life."
Veronica paul